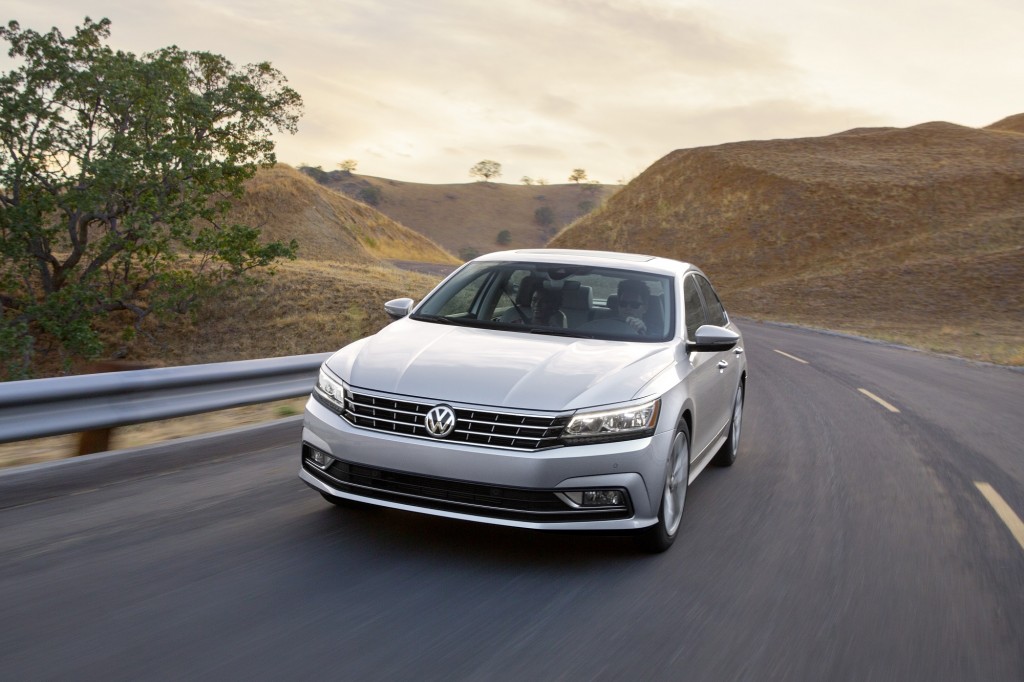 Amid the looming diesel crisis and growing list of affected vehicles, it's nice to see that Volkswagen is still making great cars and improving their designs. The 2016 Volkswagen Passat is a prime example of what Volkswagen engineering looks like when it's done right, and we want to highlight some of its great features.
Redesigned Exterior
In order to meet the new safety standards commissioned by the Insurance Institute for Highway Safety (IIHS), Volkswagen has reshaped and redesigned their front bumper to better absorb small-overlap impacts. This added a good amount of weight to the vehicle, but it was well worth the safety boost. In 2014, the Passat was one of IIHS's top safety picks. We wouldn't be surprised if it made that list again in 2016.
This year's Passat also receives a redesigned pair of taillights, new wheel options, a reshaped trunk lid, and a multi-cambered front hood. The new R-Line trim level takes these upgrades to the next level, with an even sportier front and rear fascia design and 19-inch wheels.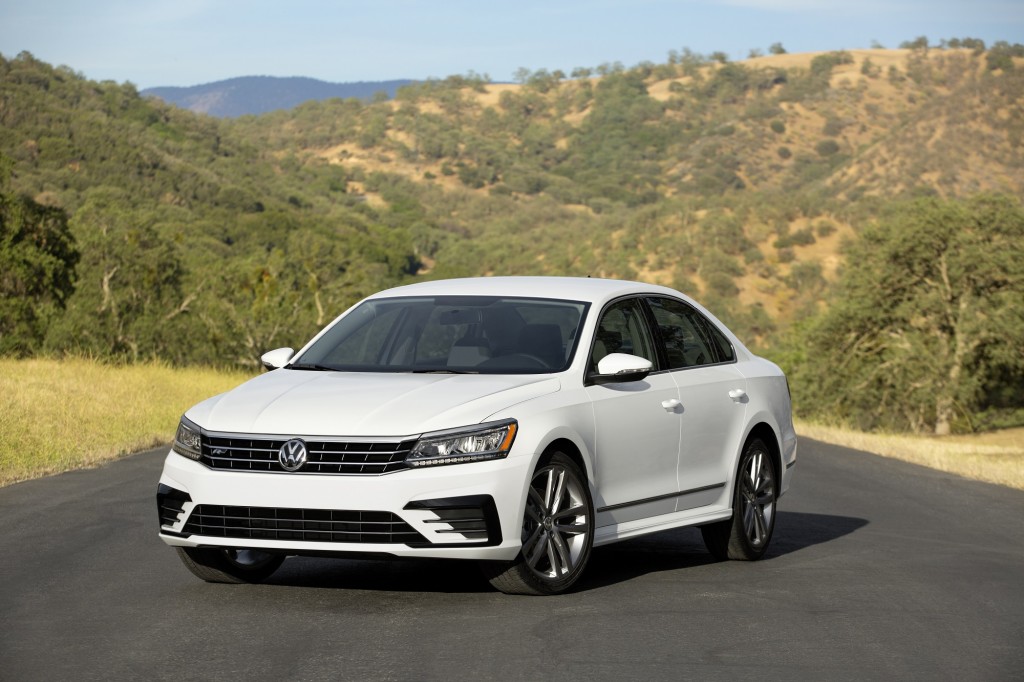 If it's Not Broken…
The interior of the Passat has always been one of its best features, and the 2016 model continues that run. The new interior incorporates more upscale materials into the existing interior design, but leaves most of it the same. Passengers will continue to enjoy the generous leg room and comfy seats that have become a staple of the Passat.
The 2016 does include an upgrade to the company's new MIB II infotainment system. Unfortunately, MIB doesn't stand for Men in Black, so driving on the ceiling of a tunnel to avoid traffic still won't be an included feature (We were supposed to have flying cars by now!).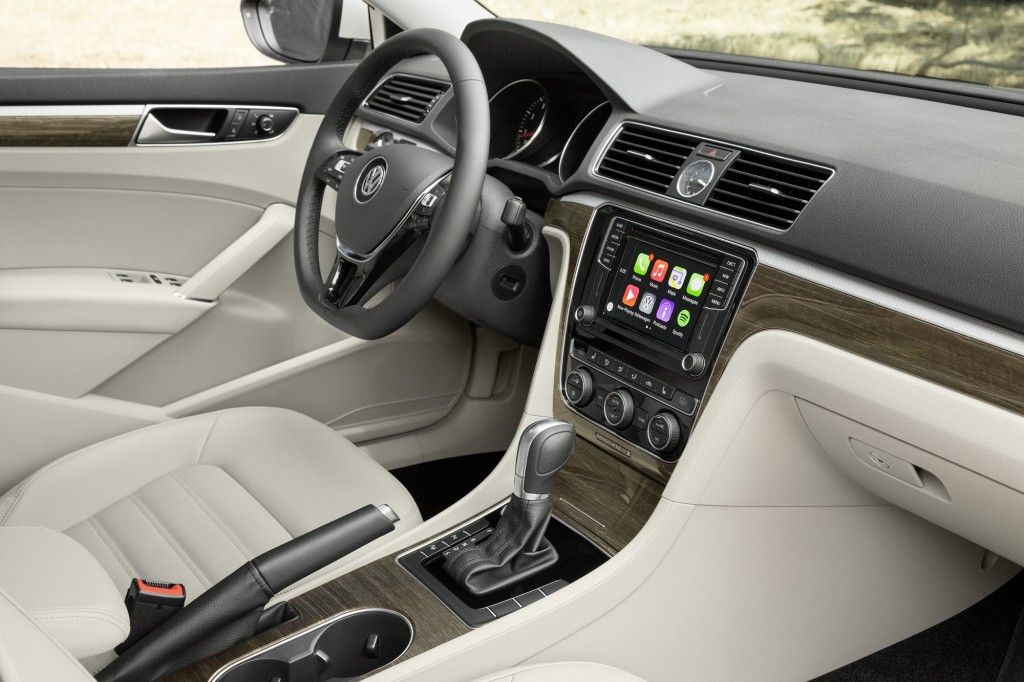 Alas, the MIB II connectivity system will offer upgrades like capacitive touch screens (like those found on your smart phones), Apple CarPlay, Android Auto, and MirrorLink compatibility. This new system will make pairing smartphones and navigating the interface a breeze.
Standard Safety Features
Last, and possibly most importantly, we have the Passat's updated standard safety features. All Passats now come with a rearview camera and Automatic Post-Collision Braking, which will brake automatically when the car detects it has been in an accident. In cases where drivers are knocked unconscious from a collision, this could be a life-saver.
Additional safety upgrades like cruise control, forward-collision warning with autonomous braking, blind spot monitor, lane-departure warning, and parking assist are included in varying trim levels.
Come Drive One
We realize that Volkswagen has lost the trust of many loyal customers in these last few months, but we hope they remember all the reasons they loved our cars in the first place. We stand behind these vehicles and believe in their value. Our hope is that you can too. Come by Leith Volkswagen Raleigh today and test drive a 2016 Passat, or any of the other great vehicles we have in stock. We know you won't be disappointed.
The Newly-Updated 2016 Volkswagen Passat is Better Than Ever
was last modified:
November 12th, 2015
by