Beetle, Super Beetle, Bug, or Super Bug – A car known for defining a generation of civilian vehicles in the 60s with its low cost and high quality. The Type One broke the production records of Ford's Model T by 4 million units and stands today as the second-most produced vehicle of all time. But the Beetle has struggled in American markets since its re-release in 1997 with the Concept One "retro" beetle.
Luckily, we think that is soon to change. The new 2015 Volkswagen Beetle is more like the wildly popular Type One than ever.
Back To Its Roots
The Volkswagen Type One Beetle was so successful because of its balance between performance and efficiency. In today's market, consumers expect their cars to meet both these standards and the new Beetle delivers in true Volkswagen fashion.
The standard trim level 2015 Volkswagen Beetle comes with a 1.8L engine that makes 170 HP and achieved 33mpg on the highway, starting at $20,695.
For those looking to add a little more power under the hood, the turbocharged 2.0L 210 HP, 31mpg R-Line engine is for you. It only loses 2mpg, while gaining a 40 HP boost in power. The R-Line starts at $25,450.
Interested in efficiency? The new beetle still has you covered. Starting at $25,330, drivers can switch out the stock engine for a 150HP TDI® Clean Diesel engine. While it is a bit slower and more expensive than the stock engine, it gets 41mpg on the highway.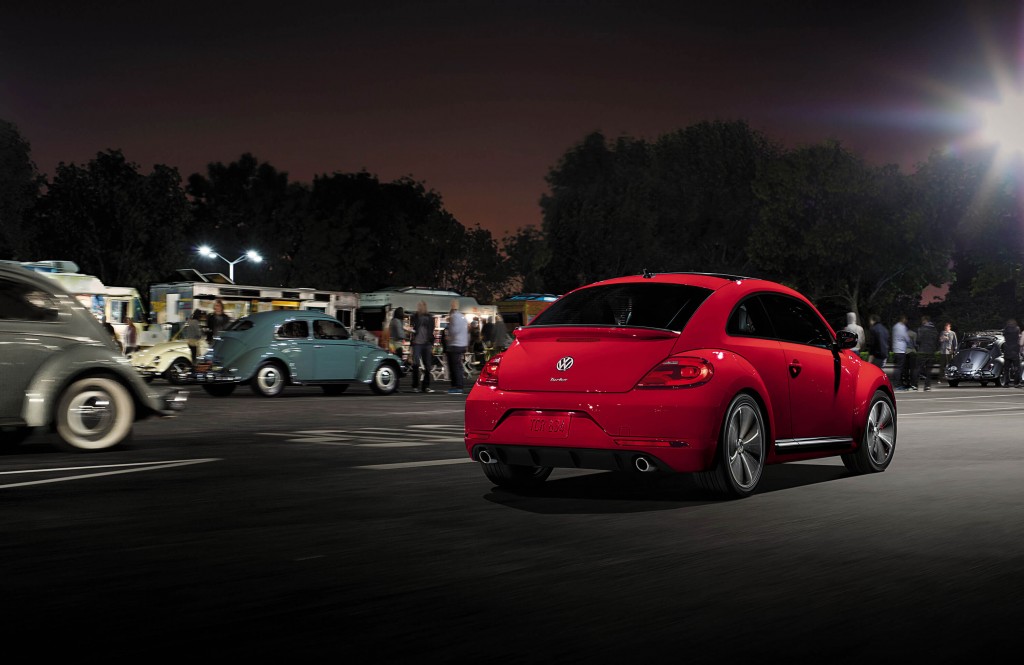 At Its Core
The new 2015 Volkswagen Beetle feels more like a sports car than its 2003 ancestors. Those beetles were quaint, bubbly, and novel – but not notable. No offense to them, but we think this Beetle is a step in the right direction. The exterior is more stylish, the interior's elegant, and the engine choices tie the package together into a well-rounded vehicle that suits your needs.
We encourage you to come out to Leith Volkswagen Raleigh and test drive the 2015 Beetle when you get a chance – we know it's going to surprise you and that you're going to love it.
An Icon Reborn: The 2015 Volkswagen Beetle Returns
was last modified:
July 22nd, 2015
by